"Welcome To Dr. Moe's Solutions. Your Authority For All Things Physical Therapy."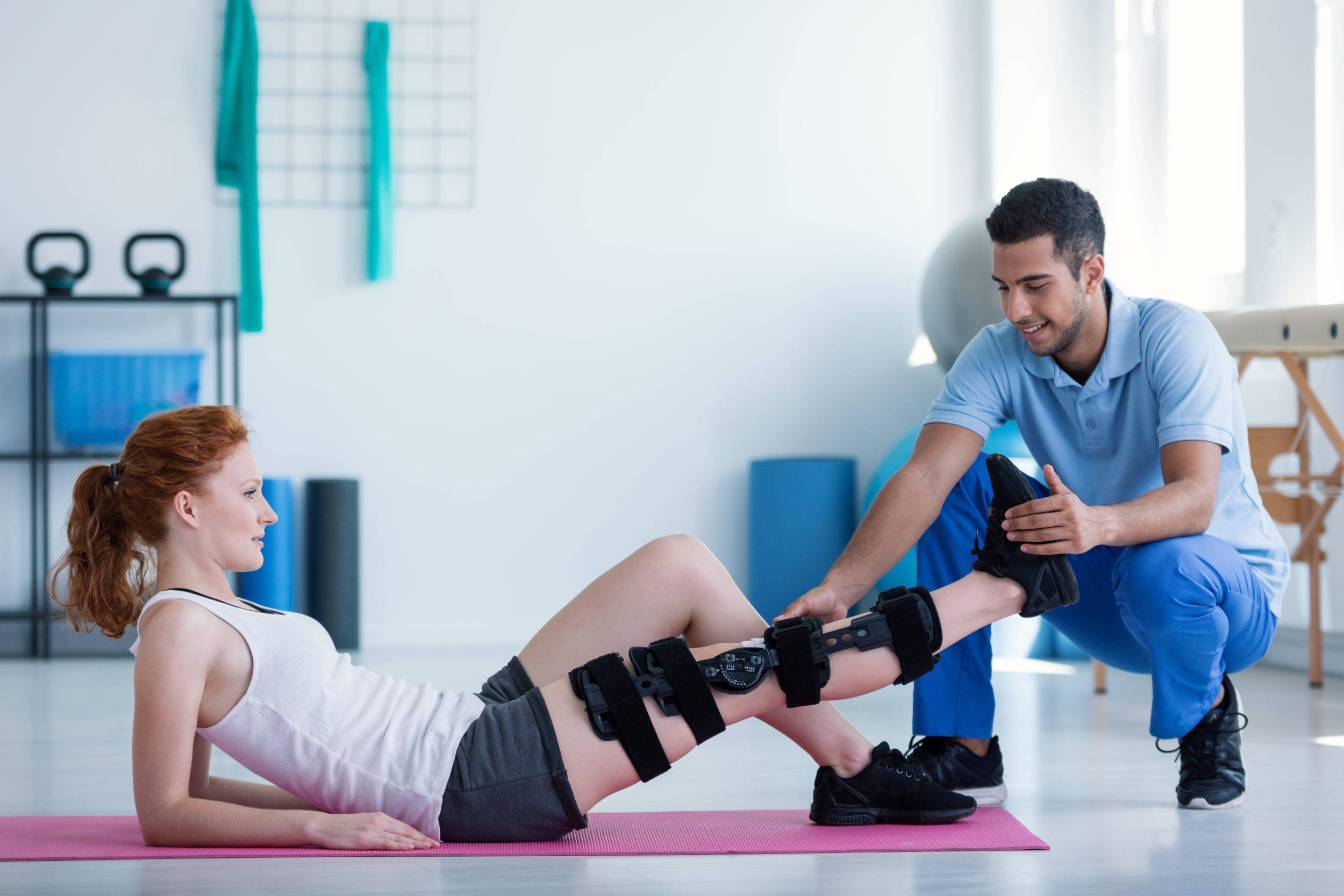 Reviewed in the United States on September 23, 2020
Both of my elderly parents live with me. And, both have mobility issues. Their caregiver had asked me to get a gait belt to help. My mother has gotten weaker & requires more help than just walking. My dad, at 91 years of age is still a big, powerful man. He gets dizzy sometimes and needs help walking. My caregiver practically cried tears of joy when she saw this belt. It is well made, heavy duty and works beautifully. She loves the variety of handles that work for all of my parent's needs. Thank you for a product that is so thoughtful & well made. 5 stars all the way!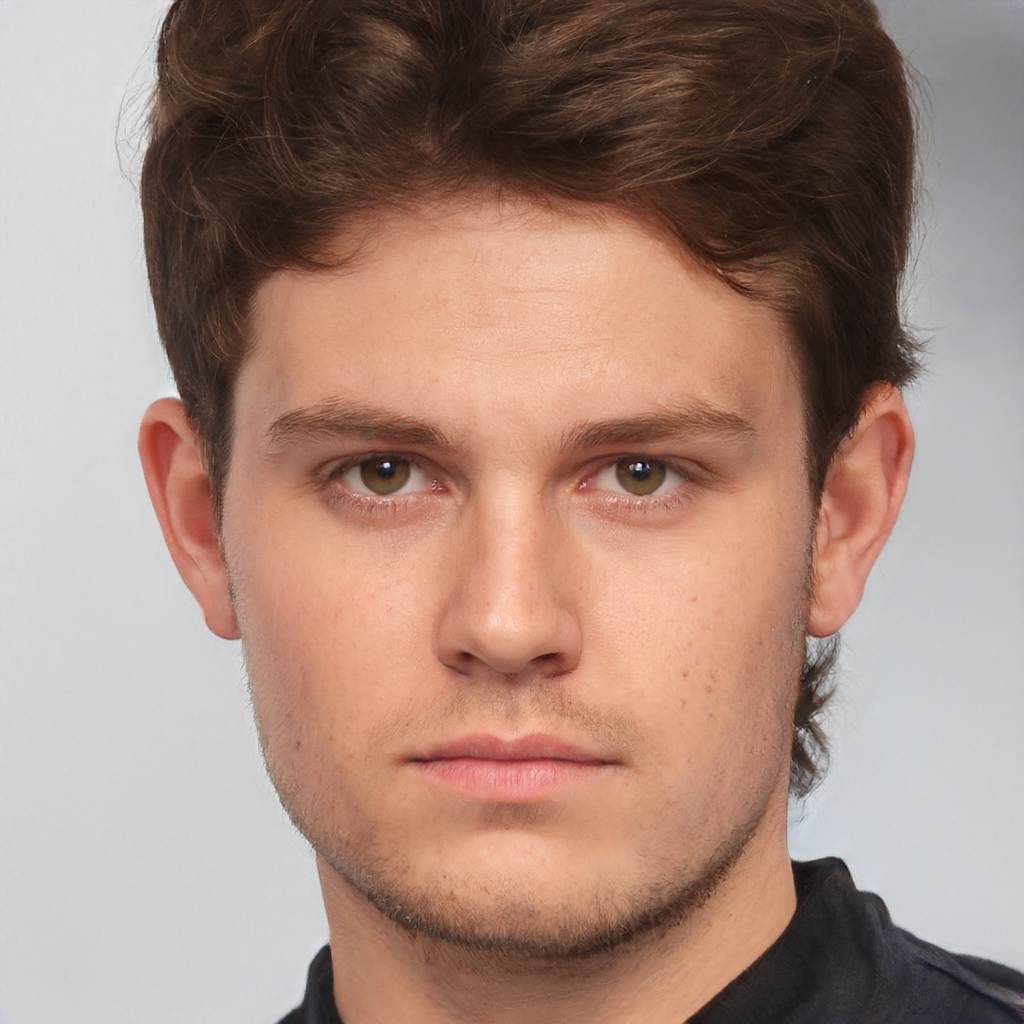 Reviewed in the United States on November 5, 2019
Excellent Product! I bought this belt to help me transfer my grandmother from the bed to her wheelchair. The belt is strong, lightweight and comfortable on my grandmother during the transfer. The handles are soft which is very helpful for the person transferring. This belt makes what used to be a difficult transition, a smooth transfer.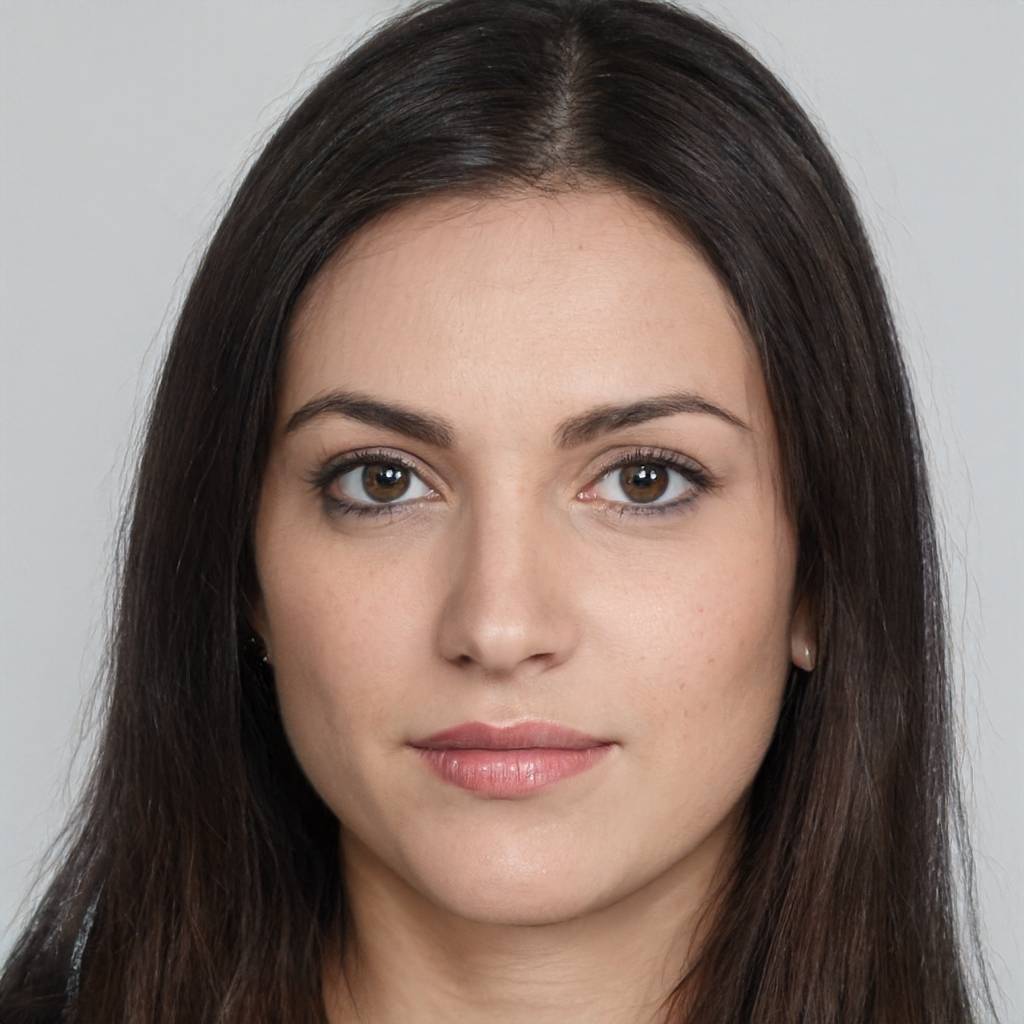 Reviewed in the United States on December 22, 2019
I take care of a patient who is very weak and mobility impaired. He requires assistance with all activity because his risk of filling is very high. We use a mobility belt to assist him with his activities. I delevoped tenosynovitis in my left wrist after months of using a regular mobility belt. This belt allows for better positioning of my hands and eliminates the strain on my wrist. It has saved my wrist! Not only that it's also much easier to get on and off the patient, it doesn't have cold and sharp metal pieces that can be dangerous on it and the patient feels more secure and safe while being assisted. If you or your loved one requires the use of a mobility belt and you don't have this belt yet, you have no idea what you're missing and you NEED to buy it NOW!!! You won't regret it.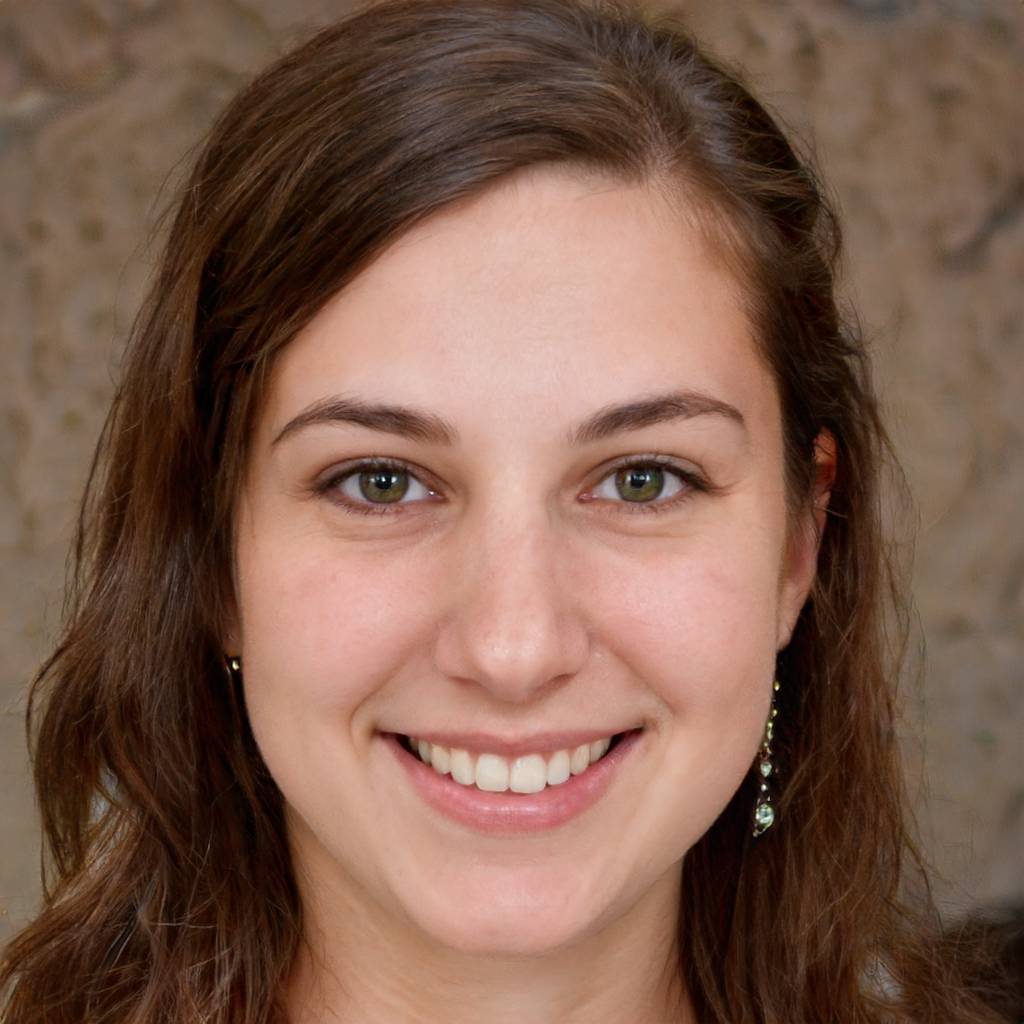 Really impressed my Home Health nurse
Reviewed in the United States on February 16, 2020
"I have searched and searched high and low for a great diet meal replacement shake. I have searched to the ends of this world. And yes, if you look at any other shake you will not find the quantities and amazing ingredients this shake has."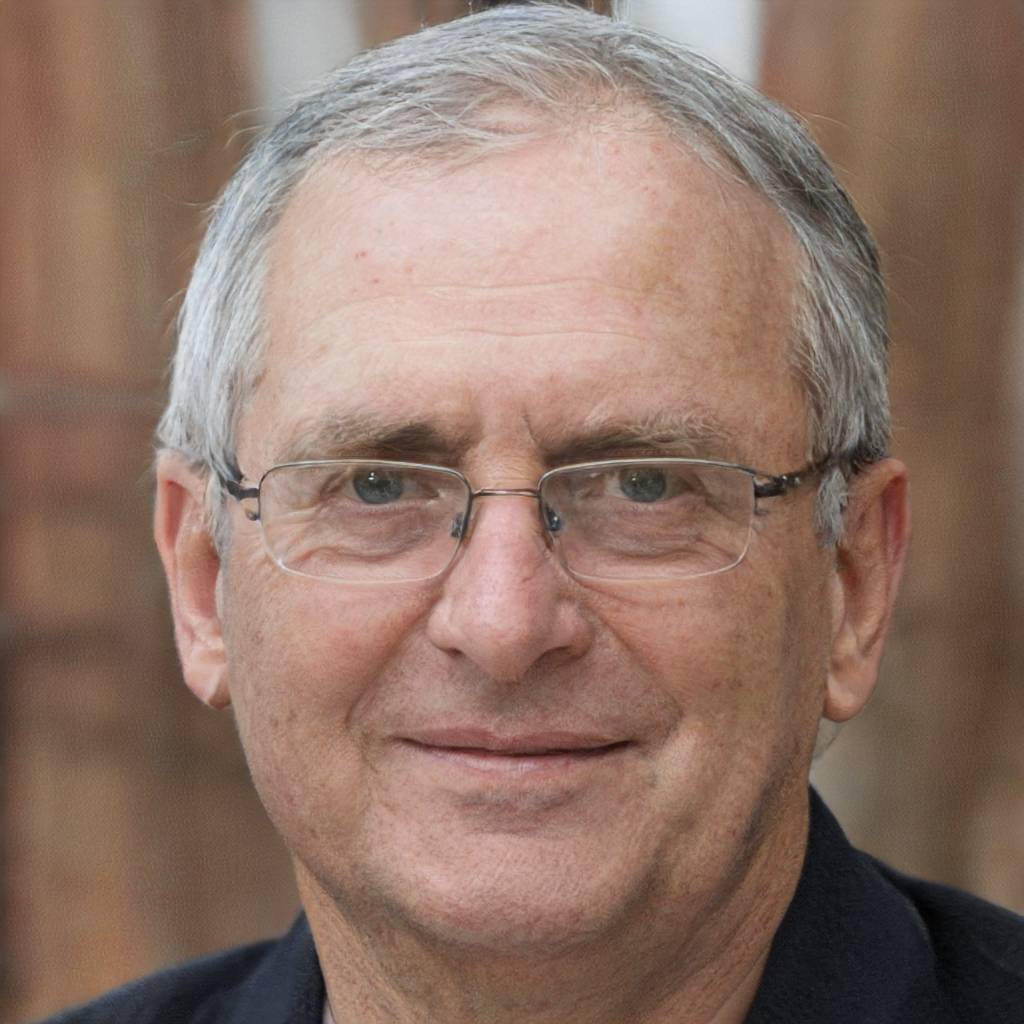 Well-designed gait/transfer belt.
Reviewed in the United States on December 11, 2019
Bought for a family member who recently had a stroke. Designed better than gait/transfer belts used in hospitals. Belt has sturdy click type closure that is easier to put on and take off with one hand, and yet holds up quite well.
Added hand-holds make transferring patients easier, and better contact guard assistance when walking.
Showed the gait belt to Home Health PT and OT who were highly impressed and wanted to buy to use with their patients in Home Health.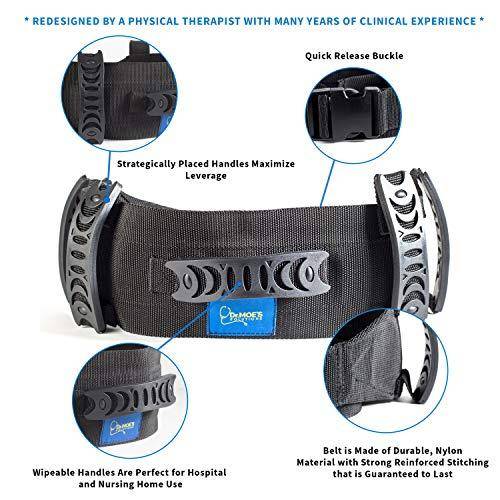 Adjustable to Fit Your Loved One Perfectly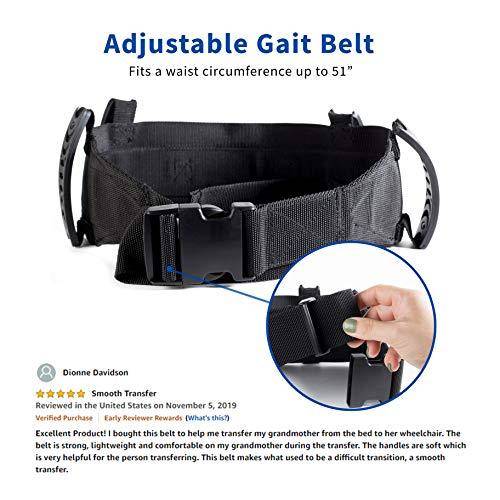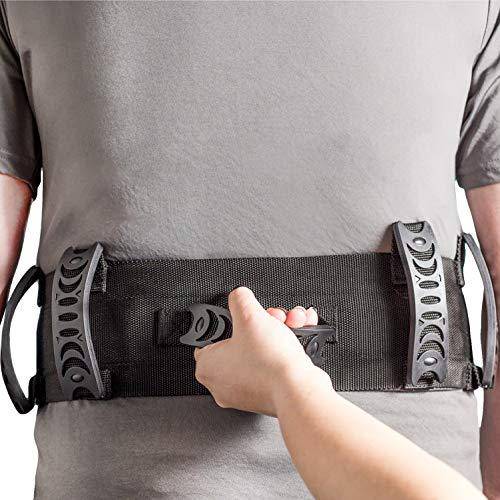 Use Underhand Grip for Maximum Control of Patient
The Competition Is No Match For Our Design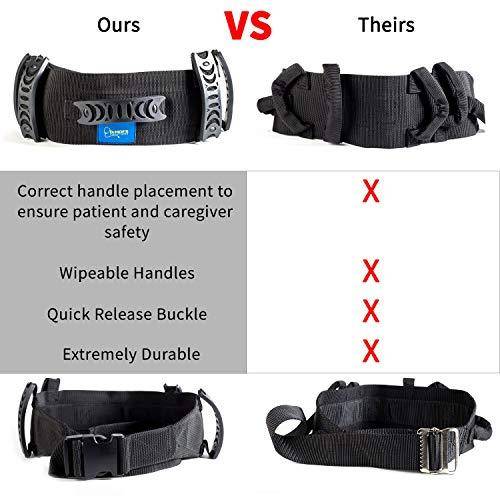 All products Designed By a Physical Therapist
Superior Materials and Workmanship